For Carmencita Casas, the idea of fostering came easily. She knew that close bonds could be formed with children who weren't born to their parents because she adored her stepfather, who married her mother when Carmi was just seven years old. The feeling was mutual and her childhood home was filled with familial love. "We never thought of him as our stepfather, he was just our dad," she says.
When Carmi ran into a staff member of Angels Foster Family Network in the ladies' room of her office building, she asked about the babies who often visited the Angels office just upstairs. The Angels staffer told Carmi about the agency's unique approach to fostering one infant or toddler (or sibling set) at a time for the duration of his or her stay in foster care. Carmi took it as a sign that she and her husband Rogelio should explore fostering with Angels.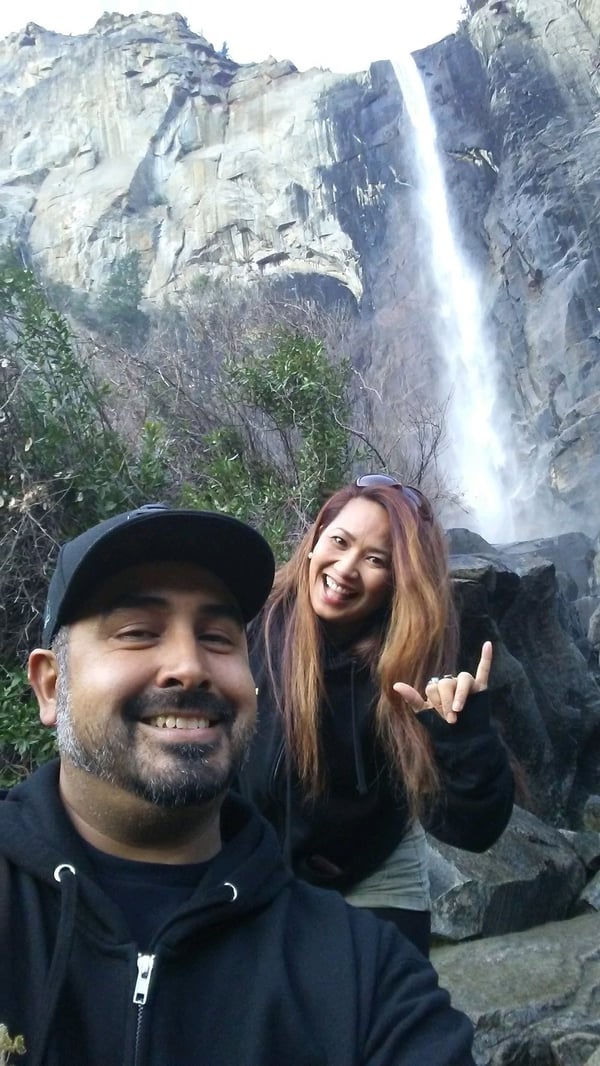 Rogelio was very candid with his wife. Fostering was a frightening idea. "I didn't want other people's problems," he said referring to both the trauma many infants and toddlers experience and visits with biological family who might be hostile to foster parents. These are concerns many prospective foster parents face, and are completely valid given the complicated circumstances these children are born into.
The couple discussed fostering for five years before two things happened that served as a tipping point. First, Carmi's college friend fostered a little girl who was living proof that fostering often leads to very happy endings. With the love of a stable family, the little girl was thriving (not to mention totally adorable!). Second, the couple decided to attend an information session at Angels and heard firsthand from families who are currently fostering infants and toddlers. Rogelio recalls a foster mother who shared her experience with the group while holding a baby in her arms. "I had to let go of my reservation once I heard that there was such a need for foster families," he says. "I also realized that what I was most afraid of was the attachment, but this isn't about me. If I can give a child a good life at the most impressionable time of life, they will be exponentially better off, so this really isn't about me and what I need."
Carmi adds that their goal is to form healthy attachments with their placements. "We want that connection," she says.
Today the couple is closely bonded with "Sheridan," a four-year-old girl who has lived with them for over 18 months. She joins Rogelio at the beach for his volleyball games on the weekends and takes hula classes with Carmi. Rogelio works as an arts educator which provides ample opportunity for Sheridan to work with clay and watercolors. They say her greatest talent, though, is singing. "She's got an ear," Rogelio says with pride. Carmi concurs, saying the little girl can hear a song once and recite it perfectly. Her repertoire includes everything from Frank Sinatra to Led Zeppelin, and a spot-on rendition of A-ha's "Take On Me."
"The best part of fostering is the unconditional love," Carmi says. Whether Sheridan is reunified with her biological family or is adopted by Carmi and Rogelio, the couple knows the process has been transformational for all of them. "My dad was not my biological father, but he was my everything. It's not about blood. It's about making a child feel protected, safe, and loved."
---
Interested in fostering, too?